No: my heart shall be a tower,

and I myself set at its highest rim:

where nothing else exists, once again pain

and the unsayable, once again world.

Still one thing alone in immensity,

growing dark then light again,

still one last face full of longing

thrust out into the unappeasable,

still one uttermost face made of stone

heeding only its own inner gravity,

while the distances that silently destroy it

drive it on to an ever deeper bliss.
by
Rainer Maria Rilke
(translated from the German by Edward Snow

)
Rilke certainly had the remarkable ability to be concise, compact, succinct and yet say so much with so few words. The essence of poetry, I suppose. The maximum impact with the minimum possible words.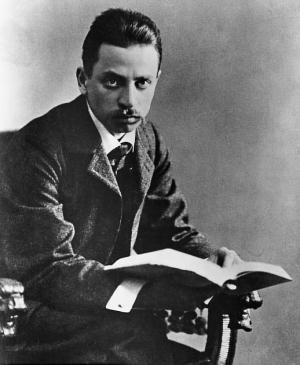 For more information on the poet, Rainer Maria Rilke, see: